Dusty Strings Lever Harp. Maple FH36.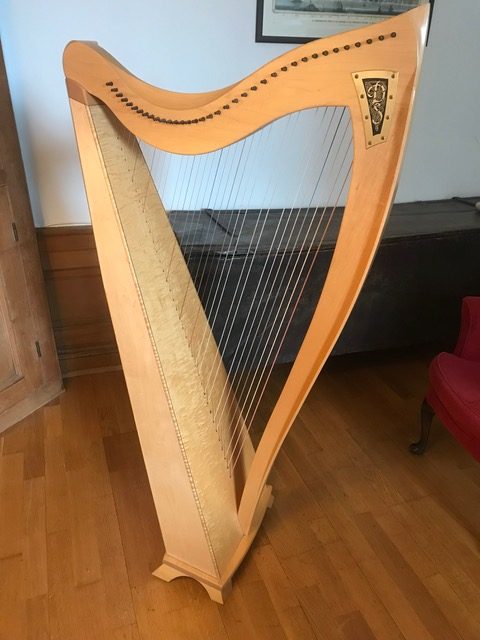 The harp has 36 strings and is 137cm high. Suitable for all abilities it is a professional quality lever harp.
Being of all solid wood construction it has a well-balanced, well-defined sound with great projection.
The harp was purchased new from Clive Morley harps 10 years ago and is in excellent condition.
It hasn't been played much in recent years and so some of the strings will need replacing.
It has a heavy duty padded carrying case with matching wood tuning key.
The harp can be viewed in Edinburgh. It may be possible to deliver it to an address in Scotland.
Contact Details kate@payhembury.com
The price is £3500.00 o.n.o.