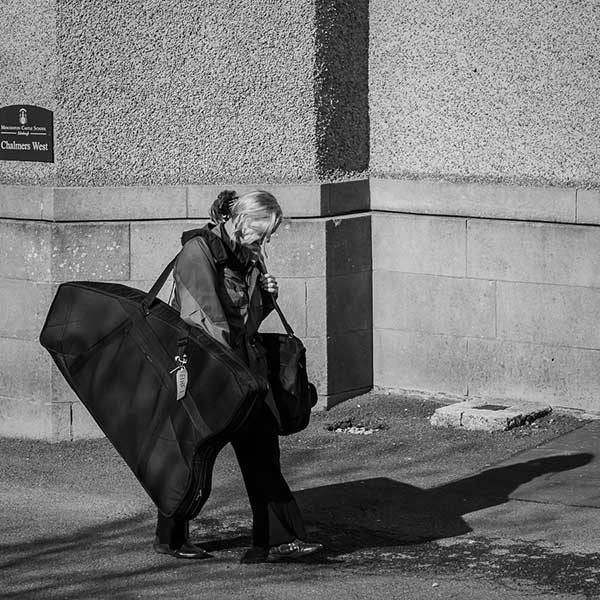 Hire a Clarsach
---
One of The Society's key activities is hiring good quality clarsachs to members at affordable prices.
There are three routes for Society clarsach hire:
National Office: for Edinburgh and surrounding areas
Your local Branch: check the relevant Branch page for availability
Courier from the National Office in our flight case: carriage (including return of the flight case) must be covered by the hirer.
For commercial or short-term hires, please contact us.
Please note: we do not hire out pedal harps.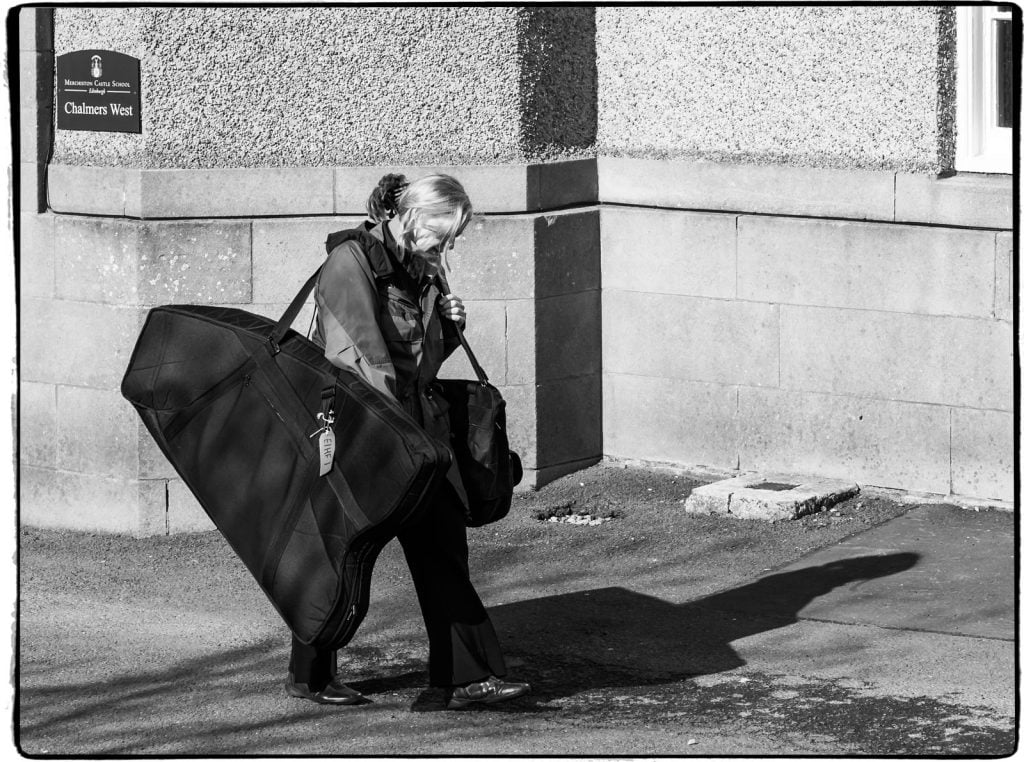 IMPORTANT: Owing to current COVID-19 restrictions, we are not currently able to offer clarsach hire. We are continually reviewing the situation in line with the Scottish Government's timetable for easing restrictions, and will resume as soon as possible.
You can continue to sign up for membership and be added to the waiting list in the meantime. Please contact us if you have any queries.
---
Hire a Clarsach in 5 Steps
---
1. Membership
You need to be a member of The Clarsach Society before you can hire a clarsach from us.
If the clarsach hire is on behalf of a child, you can either join on their behalf as a Concession or take out a Family membership.
---
2. Waiting List
Once you've signed up as a member, use the form below to register your interest and be added to the waiting list.
We cannot guarantee how long you'll have to wait, but will contact you as soon as a clarsach becomes available.
Terms & Conditions of Hire

Terms and Conditions of Hire

Hirers must join one of the Branches of The Society before they will be allocated a clarsach. Membership must be maintained throughout the period of hire.
Hirers will be required to sign a legally-binding Hire Contract at the commencement of the hire.
The hire charge is due by monthly Standing Order. Please set this up as soon as you have signed and returned your contract.
Clarsachs are allocated by the National Office as they become available.
EIHF clarsachs: if you live in or near Edinburgh, you may have the option (subject to availability) to hire an EIHF clarsach at the slightly reduced rate of £22.50 per month. EIHF clarsachs are required to be returned for the period of the Edinburgh International Harp Festival (1 week in early April each year), so they can be used by Festival participants.
It is the responsibility of the hirer to arrange for the collection and eventual return of the clarsach from and to the National Office in Edinburgh.
Clarsachs are not insured by The Society.  Hirers should include the clarsach in their own domestic insurance policy, or arrange a separate policy against loss or damage, whilst the instrument is in their care.
Clarsachs are supplied with a soft carrying case and a tuning key and must be returned with both of these.  The replacement of strings with ones of the correct type and gauge is the responsibility of the hirer: contact us for advice on this.
Any damage sustained by hired clarsachs must be reported to the National Office at once. If no insurance policy is in place, or the insurance does not cover the damage, the cost of repair or replacement will be charged to the hirer.
All clarsachs remain the property of The Society at all times and the payment of a hire charge does not entitle the hirer to any right of ownership.
The Society reserves the right to have reasonable access to its instruments during the period of hire for the purposes of inspection or insurance.
Failure to comply with any of the above conditions will jeopardise the right of a person to continue the hire.
---
3. Contract and I.D.
Once we have a clarsach for you, we will email you a contract to sign electronically and return to us.
We also require a scan of a valid form of I.D. with photo and signature (passport, driving licence, identity card).
---
4. Deposit, Hire Charge and Insurance
Once the contract is signed, a one-off payment of £90.00 is payable by bank transfer.
This includes:
£50.00 deposit, refundable on return of the clarsach, less any deductions for missing strings and accessories or repairs
£40.00 administration fee (non-refundable)
You should then set up a Standing Order with your bank for the monthly hire fee of £25.00 (or £22.50 for an EIHF clarsach: see Terms and Conditions). This should be dated to either the 15th or the end of the month – whichever is nearest. You will find our bank details on the contract.
We will not be able to release the clarsach until this is confirmed.
You will also need to arrange insurance for the clarsach for the duration of your hire. It may be possible to add the clarsach to your existing home or contents insurance: please check with your provider as to what can be covered. Otherwise we recommend Jack Hayward Insurance, who know and understand harps of all shapes and sizes well.
---
5. Collecting the Clarsach
Once the deposit and hire charge are confirmed, we will arrange a date and time for you to collect the clarsach from the National Office in Edinburgh.
Please take note of our COVID-19 procedures below.
COVID-19 Procedures for Clarsach Collection & Return

The Clarsach Society is committed to the safety of all its members and staff and takes very seriously the risks associated with contact transmission of COVID-19, and the implications this has for our clarsach hire scheme.

Research has shown that COVID-19 can survive on wood for up to 5 days.

In order to make the harp hire process as safe and straightforward as possible at this challenging time, The Clarsach Society has formulated the following guidelines.

General

Wear face coverings and, where appropriate, protective gloves when returning or collecting a clarsach
Allow enough time to park safely as near to the hall as possible: clarsachs are heavy and staff will not be able to assist with transportation.

Collection

All returned hire clarsachs are quarantined for at least 1 week before they are checked over and/or serviced.
Once the clarsach has been fully checked over, the clarsach will be quarantined for a further week.
When the clarsach is ready for collection, staff will meet the hirer at a pre-appointed time in the open hall outside The Clarsach Society's office at Out of the Blue Drill Hall; or on Dalmeny Street outside the building itself.
Staff will wear latex gloves and a face covering: customers must do likewise.

Return

Staff will meet the hirer at a pre-appointed time in the open hall outside The Clarsach Society's office at Out of the Blue Drill Hall; or on Dalmeny Street outside the building itself.
Staff will wear a face covering and latex gloves: customers must do likewise.
All returned hire clarsachs are quarantined for at least 1 week before they are checked over and/or serviced.
If everything is in order, we will email you a receipt and confirmation of the termination of your contract and refund your deposit; or if anything requires further attention, we will inform you of this.
If you live too far to drop off the clarsach in person, a courier can be arranged to deliver the instrument in our custom flight case. Carriage costs must be borne by the hirer.