Eira Lynn Jones @ Edinburgh Branch
5 March 2022
@
2:00 pm
–
4:00 pm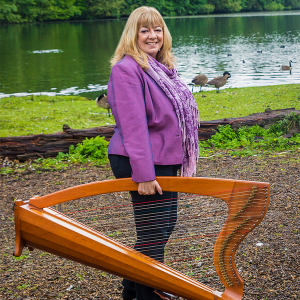 We are delighted that Eira Lynn Jones will be leading our Zoom Session on Saturday March 5th from 2pm – 4pm.
All are welcome.
The cost is £6 to be transferred to:
Ac. name: Clarsach Society Edinburgh Branch
SC: 83 19 09
Ac no: 00124812
Please provide your name and date as payment reference.
Or, by cheque to Catherine Dowell, 31/6 Rattray Grove, EH10 5TL
Music and Zoom link will be sent out.
Edinburgh Branch of The Clarsach Society
clarsoc.edin.secretary@gmail.com