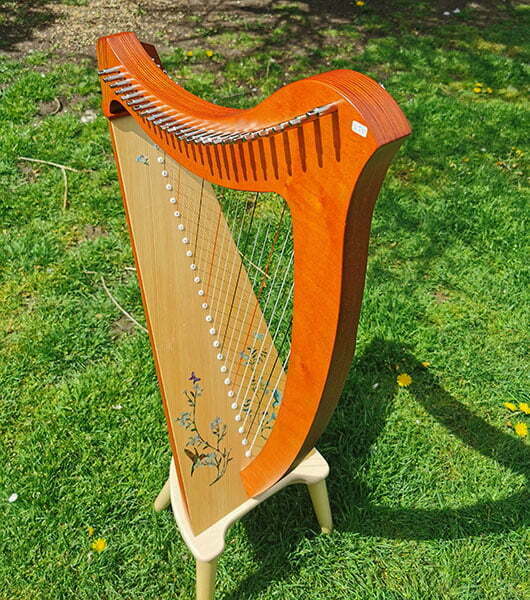 Salvi Juno 25-string lever harp for sale, in excellent condition, as only 6 months old.
Purchased this with the intention of its being easier to travel with; but have now decided I need a 34-string.
Comes with Salvi carry case and selection of books.
There are some humming bird decals on soundboard, but these can be easily peeled off if not required.
Price: £1300.00 (RRP £1590.00)
Lever Harp
25 Strings
With silkgut stringing
Range from 1st octave A to 5th octave E (a"' – e)
Height: 80 cm
Width: 52 cm
Weight: approx. 5.5 kg
Colour: Cherry
Bag, tuning key and 4x 20 cm feet included
COLLECTION ONLY from Frinton-on-Sea, Essex
Enquiries to Barbara:
Email: vitamiabarb1@yahoo.com
Phone: 07841343510