Heartland Legend 36 Carbon Fibre Harp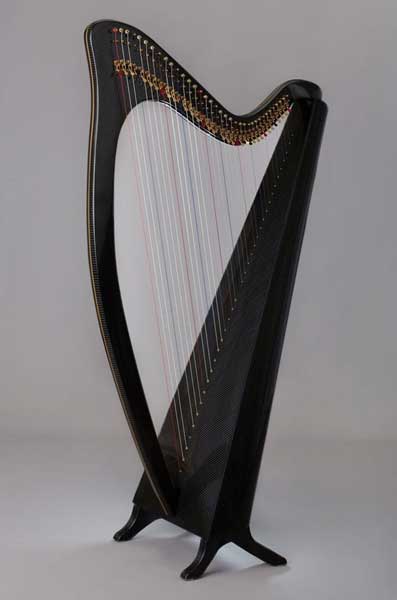 The Heartland Legend harp is their most popular model, this full-sized 36 string lever harp weighs an astonishing 4.5kg. (height 130cm). The harp has a concert string spacing with a 5-octive range from C to C and features a classic straight soundboard and a round back. It has a clear black finish showing the meticulously cut and laid carbon fabric underneath.
The legend has a single-transducer pickup that enables you to plug the harp in to most amplification systems without using a microphone. It also comes with full Truitt sharping levers, gold-plated hardware, customised carrying case and a rubber coated ergonomic tuning wrench.
The harp is only two years old, has seldom been played and is in pristine condition.
Price: £5,250.
Seller lives in Aberdeenshire.
Enquiries