Mark Norris harp (2004) in Ash wood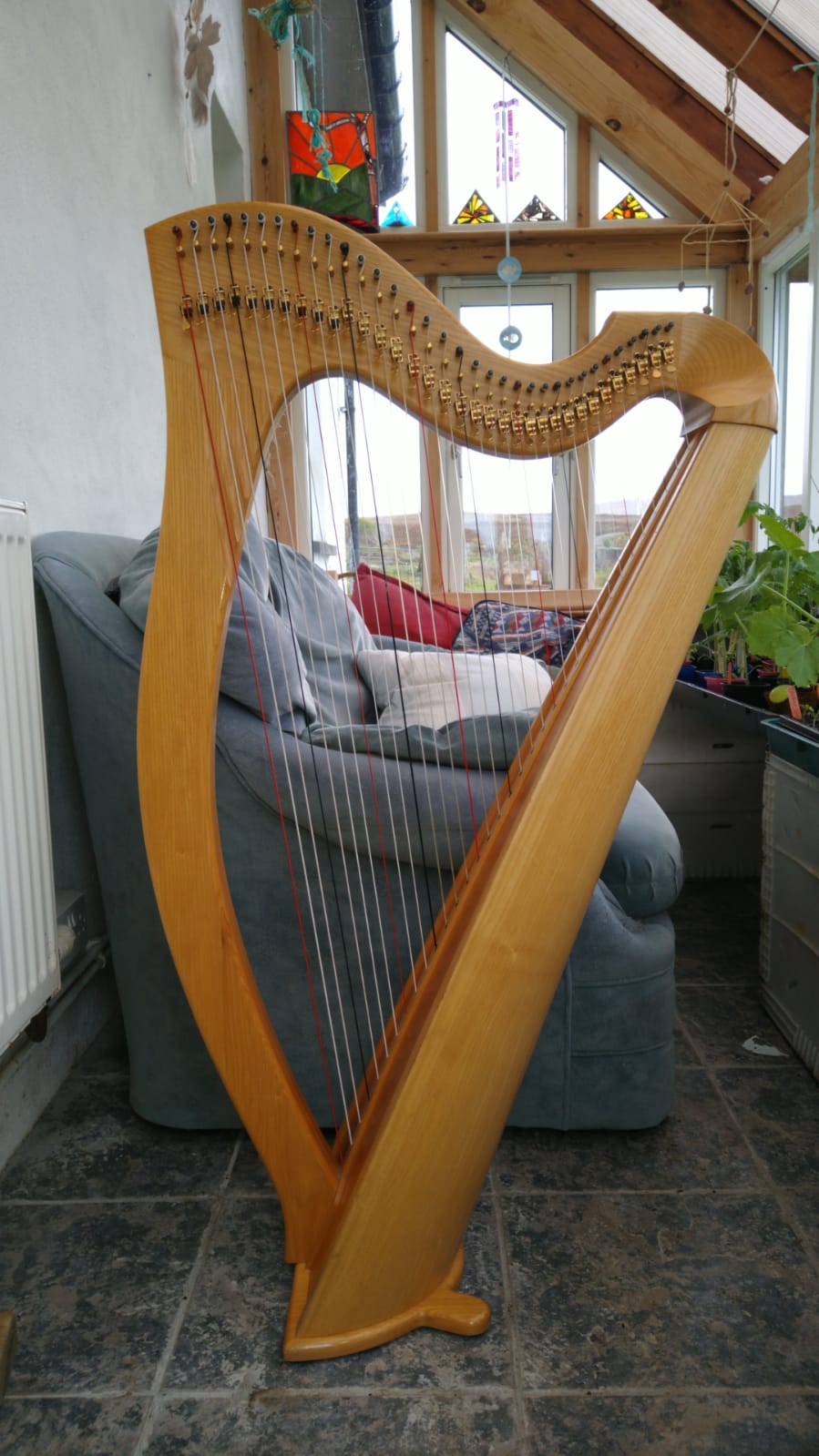 2004 Norris harp in Ash wood, with gold-plated Truitt levers. 34-strings, from 1st Octave A to 6th Octave C. Currently strung with Medium Gauge gut strings. New set of bass wires in Nov 2018.
Soft carry case and tuning key are included. Also included in the sale are approx £100-worth of spare gut strings.
Price: £2,900. 
The clarsach has been played every day at home and regularly at ceilidhs, concerts, sessions, workshops, competitions and more. Beautiful sound and lovely to play. Excellent condition apart from a small chip on one foot, and minor scuffs/scratches on front pillar – please see the close-up photos of these.
Currently located on the Isle of Skye.
Enquiries
francesmaclean@hotmail.com
01470 582226 or 07565 595 597