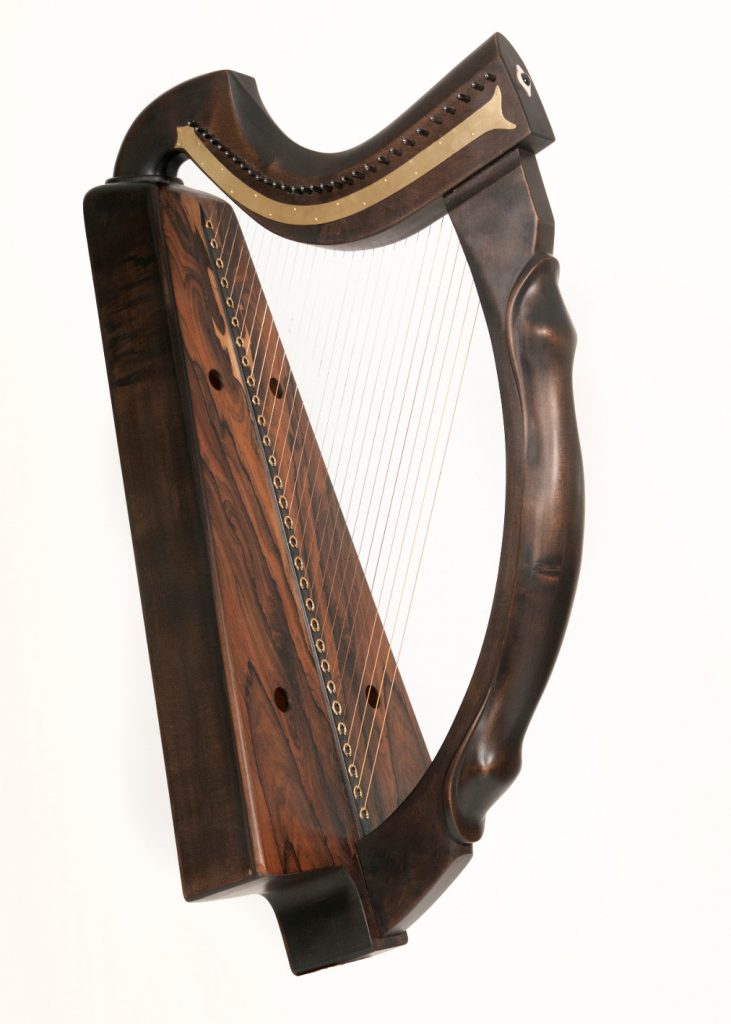 Low headed Irish baroque harp, "Brian Boru" custom designed edition, 30 phosphoric bronze strings. The harp is in perfect condition.
Wood: best and strong German mountain maple.
Stained in dark/warm brown colour (umbra), natural oil/wax polished.
Bronze lever system: Peter Brough.
Harp maker: Frank Sievert – Germany.
The holes for the string on the soundboard are protected with "horse-shoes" made from brass.
Included: tuning key, black star placed on the front of the bow, inbuilt double pick-up system, rain protecting polstered softcase (Salopian – England), full set of spare strings, metal tripod stand and harp table stand in wood and velvet.
Price: € (euro) 6200
Location: The harp is located in the North of Italy.
Contact: Marco
Email: nomadepsichico@libero.it
Mobile: 0039 3498544902