Ardival 'Rose' Wire-Strung Clarsach – 26 strings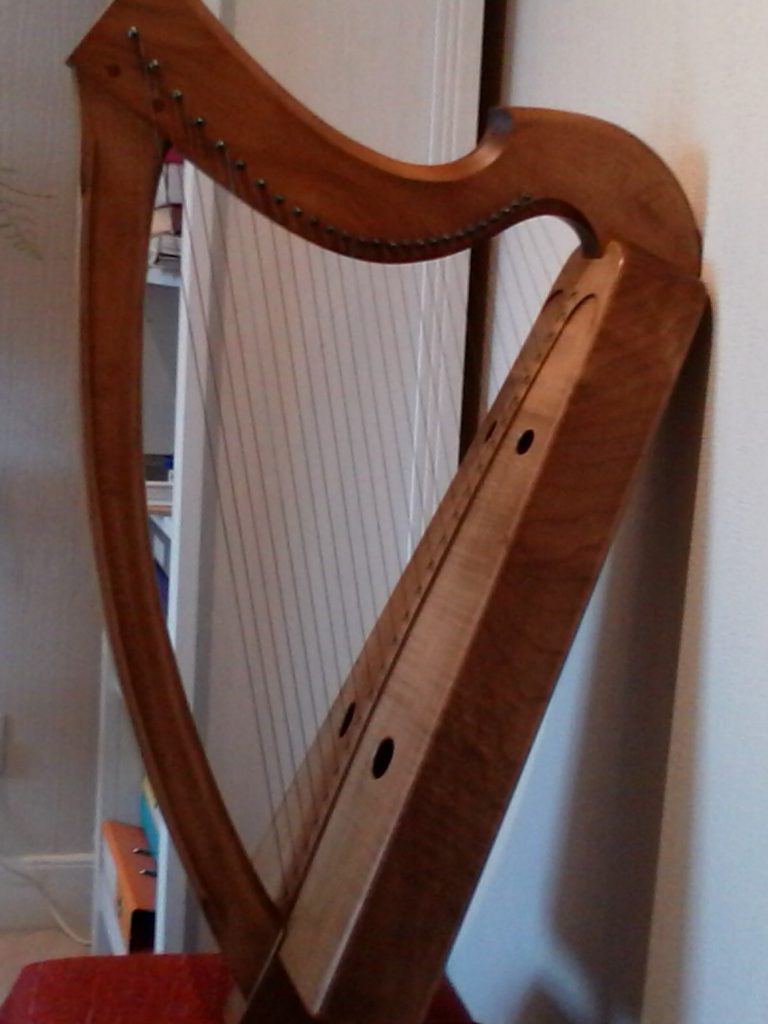 The Rose is a substantial wire strung lap harp, exquisitely crafted by Ardival Harps (www.ardival.com) in the Scottish Highlands. It has a bright, resonant sound capable of filling a cathedral, and is based on carvings of mermaids playing harps on the fireplace at Kilravock Castle, home of the Rose family, near Cawdor.
This beautiful harp is in immaculate condition, and is about 6 years old.
Made entirely of sycamore, with a hollowed-out soundbox, it has an exterior integral string band, brass string shoes, chamfered arm and a pillar reinforced with a T-section.
With a range of over three octaves, it features a single bass drone solid silver string, tunable to either bass F, G or A and 25 brass strings ascending from tenor c up to treble f"'.
Width (across soundbox) is 29 cm; depth (from end of string arm to back of soundbox) is 51 cm; length (from end of string arm to base of pillar) is 82 cm.
It weighs 5 kg. Spare strings and tuning key are included.
Price: £1950.
Location: The harp is located in Forres, Moray between Inverness and Elgin, Scotland
Contact: Geraldine
07870885458
jaydeewill@gmx.com